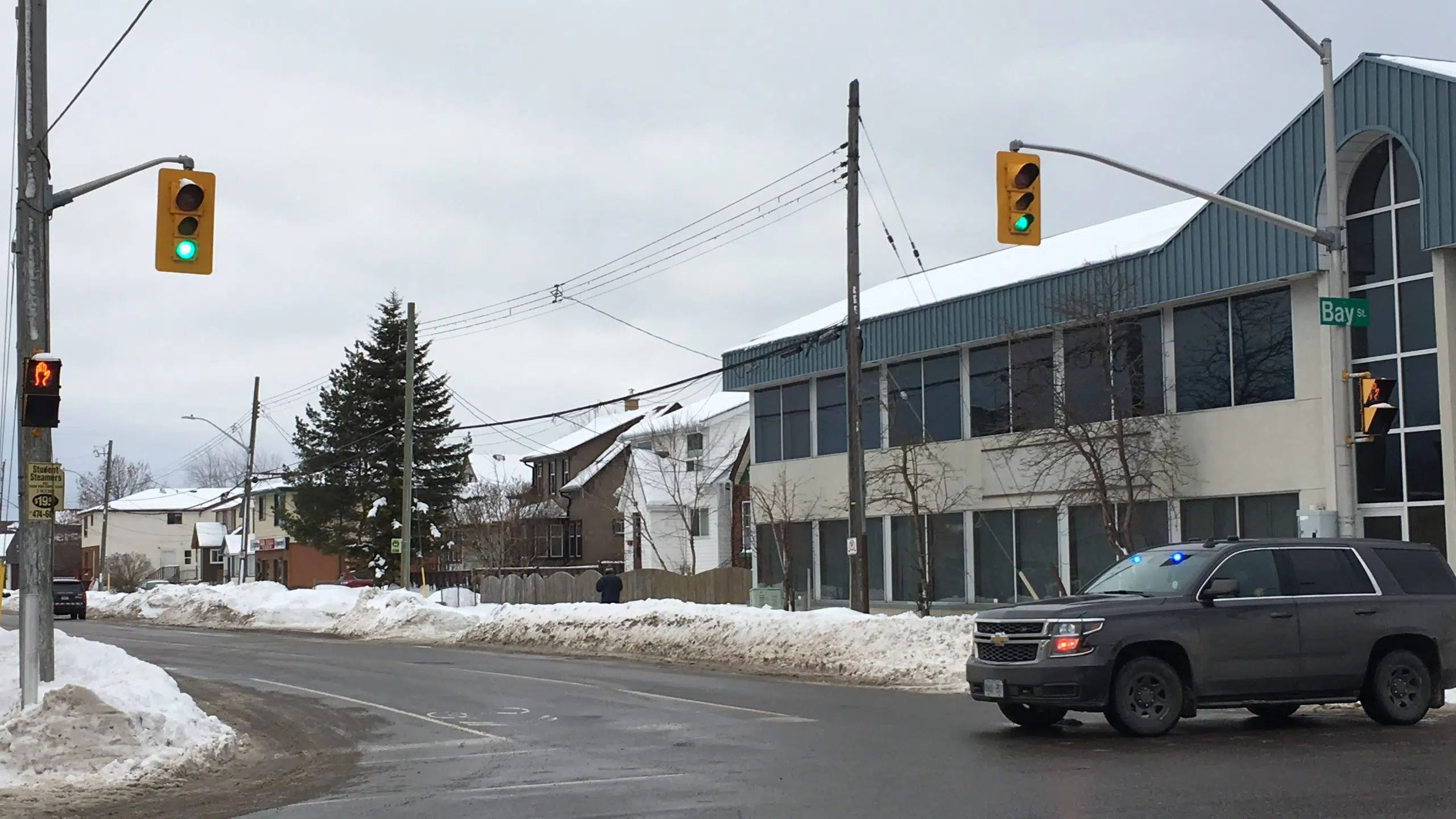 A developing story to tell you about.
Police say they  have now opened a section of Court Street and Johnson Avenue between Bay and Cornwall which was closed for a time this afternoon.
They tell us though, it is still an active scene  as the result of a motor vehicle collision and they are still searching the neighbourhood for a person right now
This story will be updated as the situation progresses.