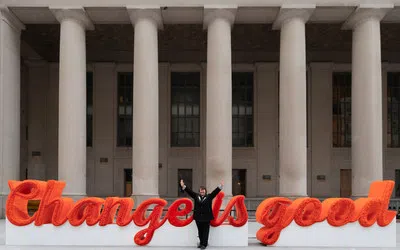 A and W is celebrating a significant milestone with a public art installation showcasing the last of the company's plastic straws.
Last year, Canadian A&W restaurants switched their plastic straws to compostable ones, that includes Thunder Bay's locations and Arthur Street Manager Krystal Stewardson tells us their customers have congratulated them.
"They like it, it's better for the environment, and they appreciate it.  A lot of the customers tell us they like it a lot more than the plastic."
The nationwide company estimates they've helped keep out 82 million pieces of single-use plastics from landfills each year.
Stewardson isn't aware of how many straws they go through but notes "We order like two to three cases each time and we get three orders a week. We go through quite a bit."