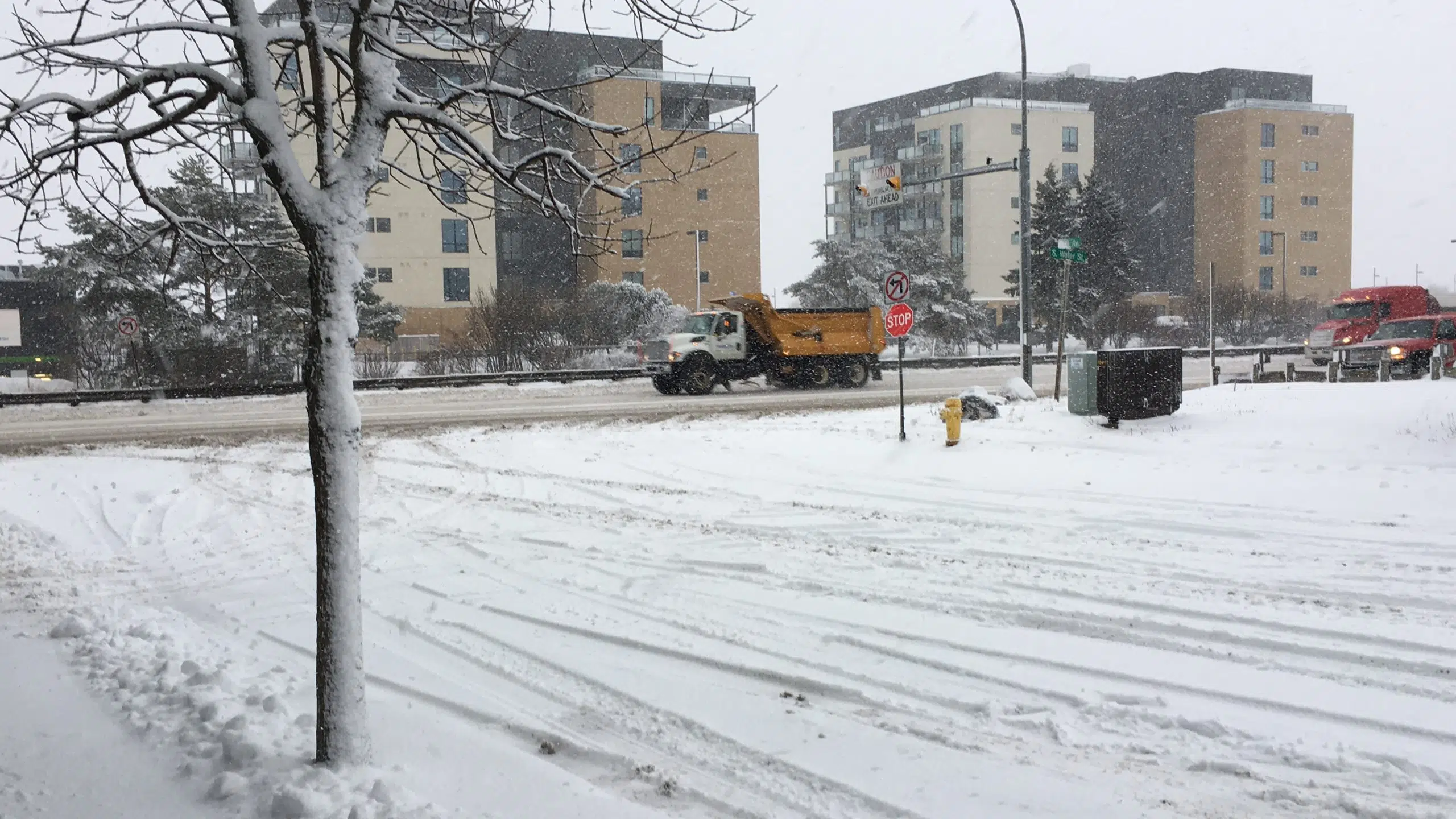 Mother Nature has done better than anticipated with roughly 20cms of snow falling, and Environment Canada notes it'll end soon.
Meteorologist Marie-Eve Giguere adds travelling isn't the best thing to do outside Thunder Bay.
"Especially heading east, today is not the best day to travel.  If you're going along the shores of Lake Superior, because the wind is going to be pushing this moisture, making this  snow accumulating at the rate of a few cms every hour."
The meteorologist adds so far winter weather has been coming from the south.
"That's been the case for the past 4 or 5 systems we've had, where usually on the cold winter we'll get systems from the north, or Alberta, those clippers."
Environment Canada notes this system is expected to clear out this afternoon.
A check of provincial police website shows no closures, Thunder Bay police don't have problems to mention.
Ontario 511 website shows most highways are still snow covered, with plenty of plows still working.
Transit is reporting they have all of their conventional routes in service in the aftermath of the snow storm.
However, they say buses are not sticking to published schedules and instead are running at regular intervals as road conditions allow
All LIFT service trips are being cancelled with exceptions for critical care trips.
Meanwhile, city crews are expected to finish clearing Thunder Bay's main roads by the afternoon, moving into the residential ones after.
And as they balance clearing sidewalks as well, roads manager Brad Adams has a request for everyone.
"Pay attention to your parking restrictions in your area. Calendar parking is in effect from two am to seven am, if you follow those rules it will help us in our operations."
The roads manager hopes to have all sidewalks cleared by the weekend, with the major ones done by Wednesday.
Looking at the Thunder Bay airport, its website shows four arrivals either cancelled or delayed, for Air Canada, Bearskin or Porter, as for departures, again, the same number of flights having problems.
As for power outages, Thunder Bay hydro shows no problems, but Hydro One has about 50 customers without power in the Rosslyn area.