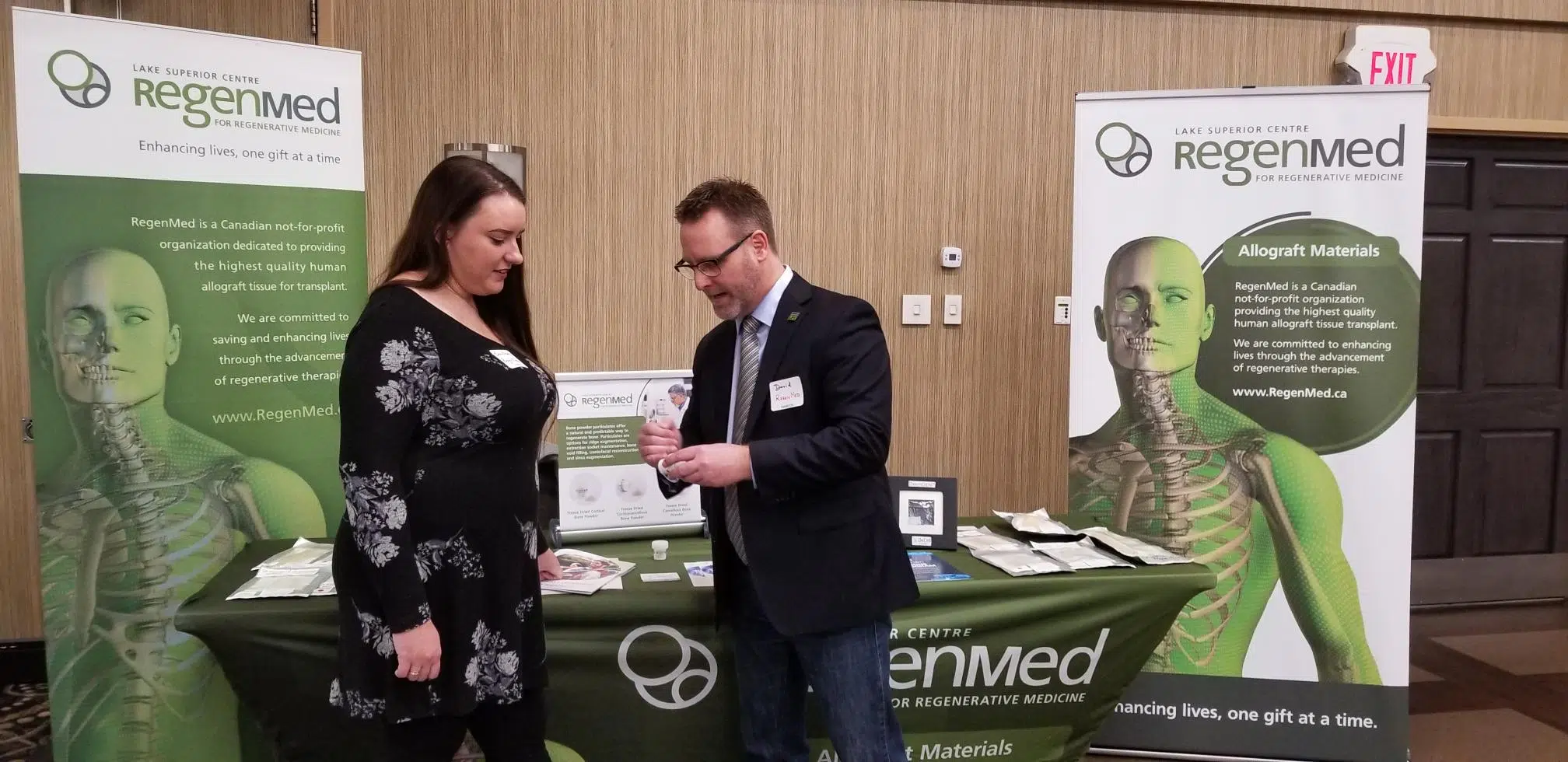 A big step forward for Thunder Bay's RegenMed, as it's been chosen as home for Ontario's merging tissue processing centre.
Executive Director David Stezenko says the facility will open up jobs in Thunder Bay.
"The minister of health has designated RegenMed to grow.  We're going to become Ontario's consolidated tissue processing centre.  Over the next few years we're going to need about 26-30 people here in Thunder Bay."
The Director says they're waiting on the go ahead from the new Ontario Government.
"Everything is on hold while we wait to see the direction of the new government.  We have every indication things will still move forward, but for now we're in a sit and wait."
He adds the expansion will allow them to process more than just muscular skeletal tissue.
"We're also going to take on processing of heart valves, as the center will be closing at Sick Kids Hospital and we'll take that work on, and the tissue processing centre for skin will be closing at Sunnybrook Hospital, and we'll be taking that on too."
The Director adds the wait is due to the new government elected in June.