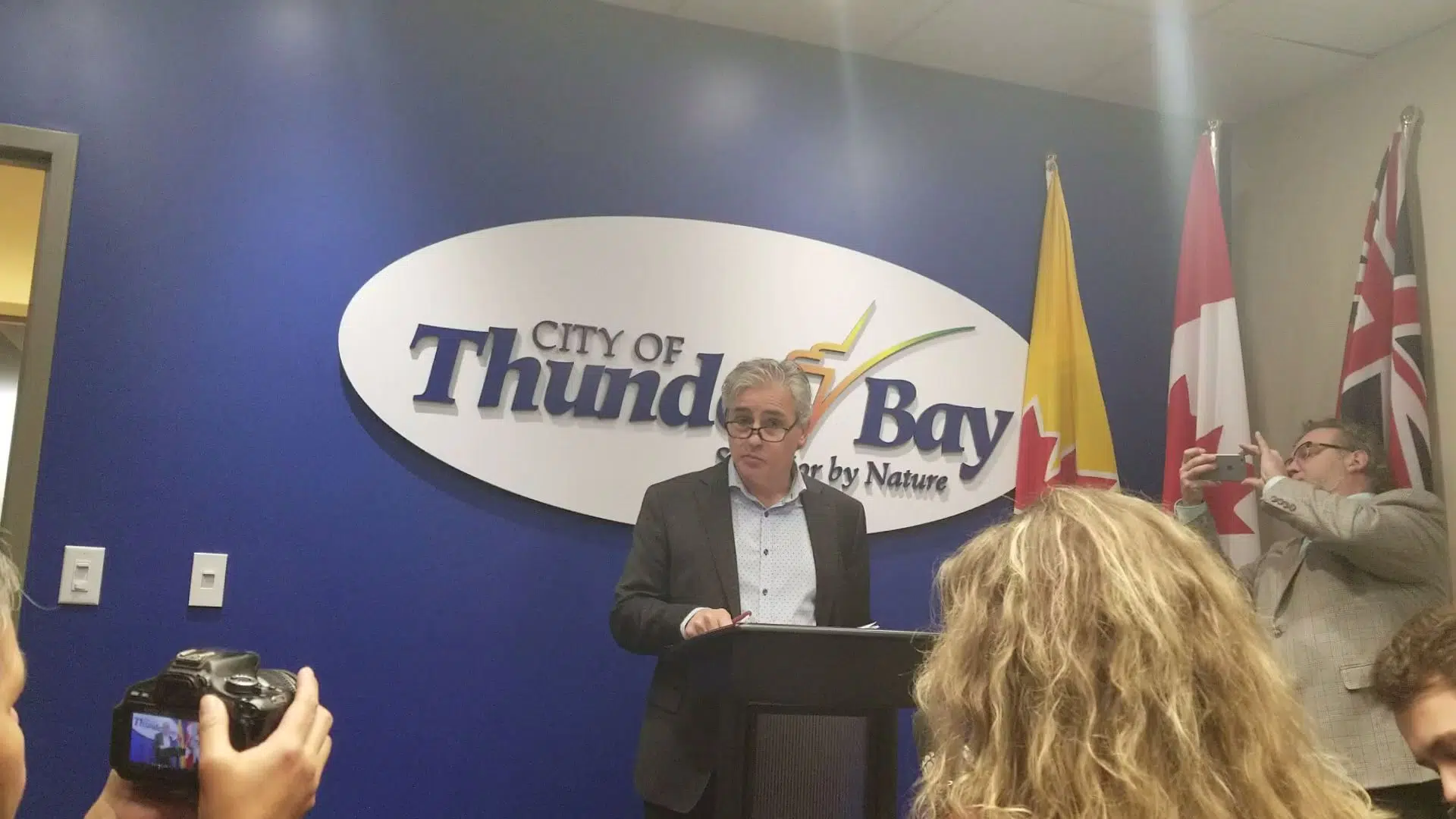 Thunder Bay Mayor Bill Mauro doesn't appear to be fully embracing a report from Senator Murray Sinclair which resulted in the disbanding of the Police Services Board over racism concerns.
He's not happy one person, administrator Thomas Lockwood, has been appointed to make all decisions for the services board.
The Mayor says the Senator has basically dismissed a brand new board, of which two of it's members, himself and Westfort Councillor Kristin Oliver, were democratically elected.
Another recommendation calls for cultural training for all board members on how to deal with Indigenous issues.
The Mayor noted, however, that training package hasn't even been developed, and until any board member passes that training, they cannot vote.
He wonders why board members can't vote while getting training.
The Mayor also stressed the enormous effort put forward by the city of Thunder Bay to establish a better relationship with Indigenous people.
He noted an anti-racism task force, the transformation of the Grandview Lodge to an Indigenous school, and that 13% of the Thunder Bay police force is made of Indigenous people.