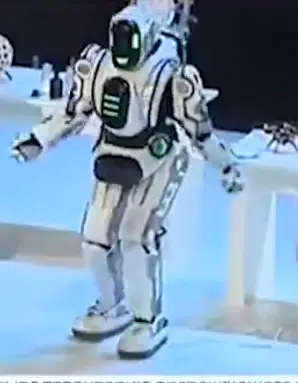 A robotics forum in Russia showed off an amazing android by the name of "Boris". Impressed by the mechanical man's dancing, Russian state television said "Boris" would inspire children to strive for success in the field of robotics. Unfortunately the TV crew didn't notice what plenty of people at home did … there was a human neck visable on "Boris".
The robot suit was designed by a Russian theatrics company but it wasn't designed to fool you. It just fooled the TV producers and presenters. I must say, as someone who worked in television, it's not that hard to fool us.
Check out "Boris" below!