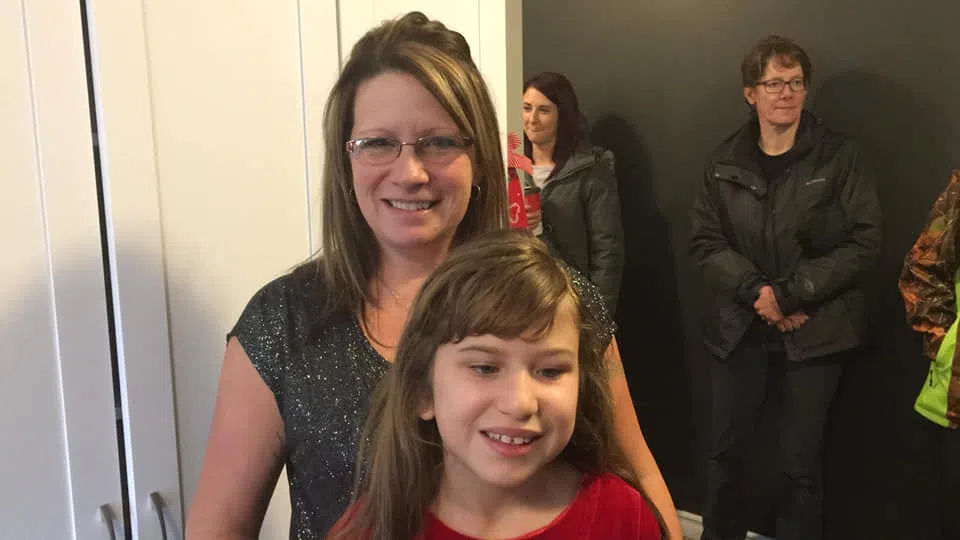 The latest Habitat for Humanity build on McPherson Street is going to a single mother and her visually impaired daughter.
Mother Shelley and 9-year-old daughter Donna Lynn tell us they are thankful for the new home.
"It's just been so exciting, and I'm so excited to live here, both of us are so excited. If Mom didn't have me, this would never have happened."
The Laughtons are happy to be out of their previous living conditions since they have their own rooms now.
Donna Lynn notes her four-year-old dog loves running around the house and she is happy because her room is near the laundry room so that she can pitch in with laundry.