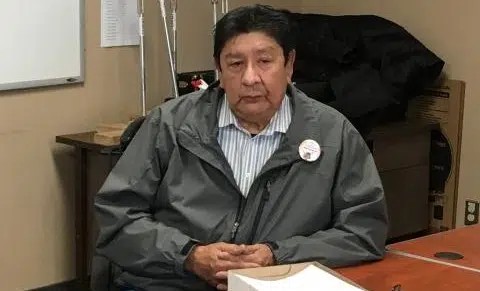 Success is being found in a drug program implemented by Rainy River First Nation about a decade ago.
It includes a mandatory testing program and continued ongoing support for those who are going through treatment programs.
The strategy was developed after community leaders learned a large number of young people were identified as using drugs.
Former Chief Jim Leonard says it has since led to a dramatic reduction in the number of people using drugs.
"We estimated at that time there was probably 100 to 150 people on drugs," says Leonard. "Today, in the community, there's probably eight to ten."
Leonard says the drug-testing program is bringing results.
It's mandatory for any employee who works for the band and any contractor doing business in the community.
Leonard says it's a three-strike rule, but so far no one has been fired.
He notes some have actually stopped using drugs because of the testing.
Others who reached the second level have resigned of their own accord.
Leonard is now helping other First Nations implement drug strategies of their own.