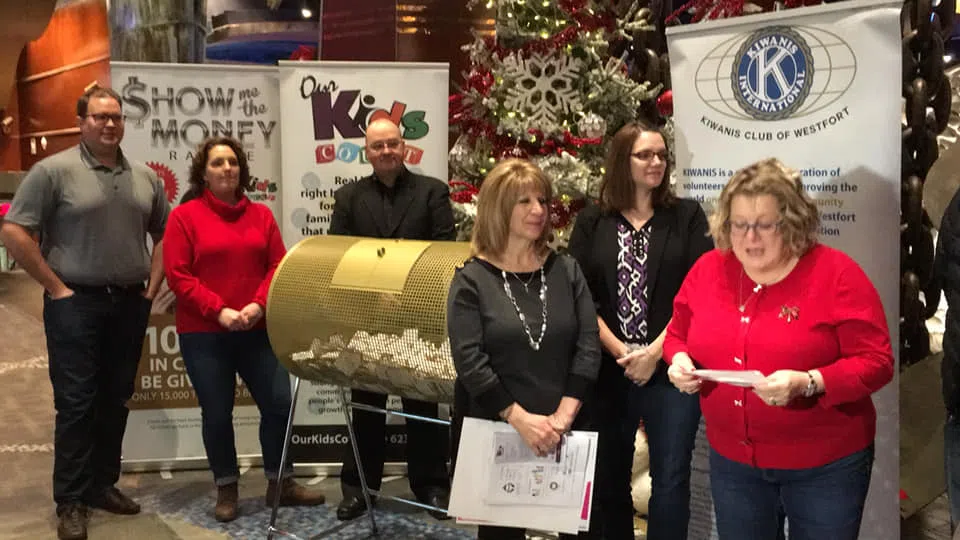 The Show Me The Money Draw for Our Kids Count and the Kiwanis Club of Westfort has netted the charities around $30,000.
Our Kids Count Executive Director Gladys Berringer tells us they'll be using their share for their Take Back The Kitchen program.
"So $15,000 will allow us to provide up to twenty weeks of programming in two schools for a whole year.  So that amount of money goes a long way to support a lot of children learning about healthy eating and living."
The winner of the $50,000 draw with Wayne Barsalou taking home the prize.