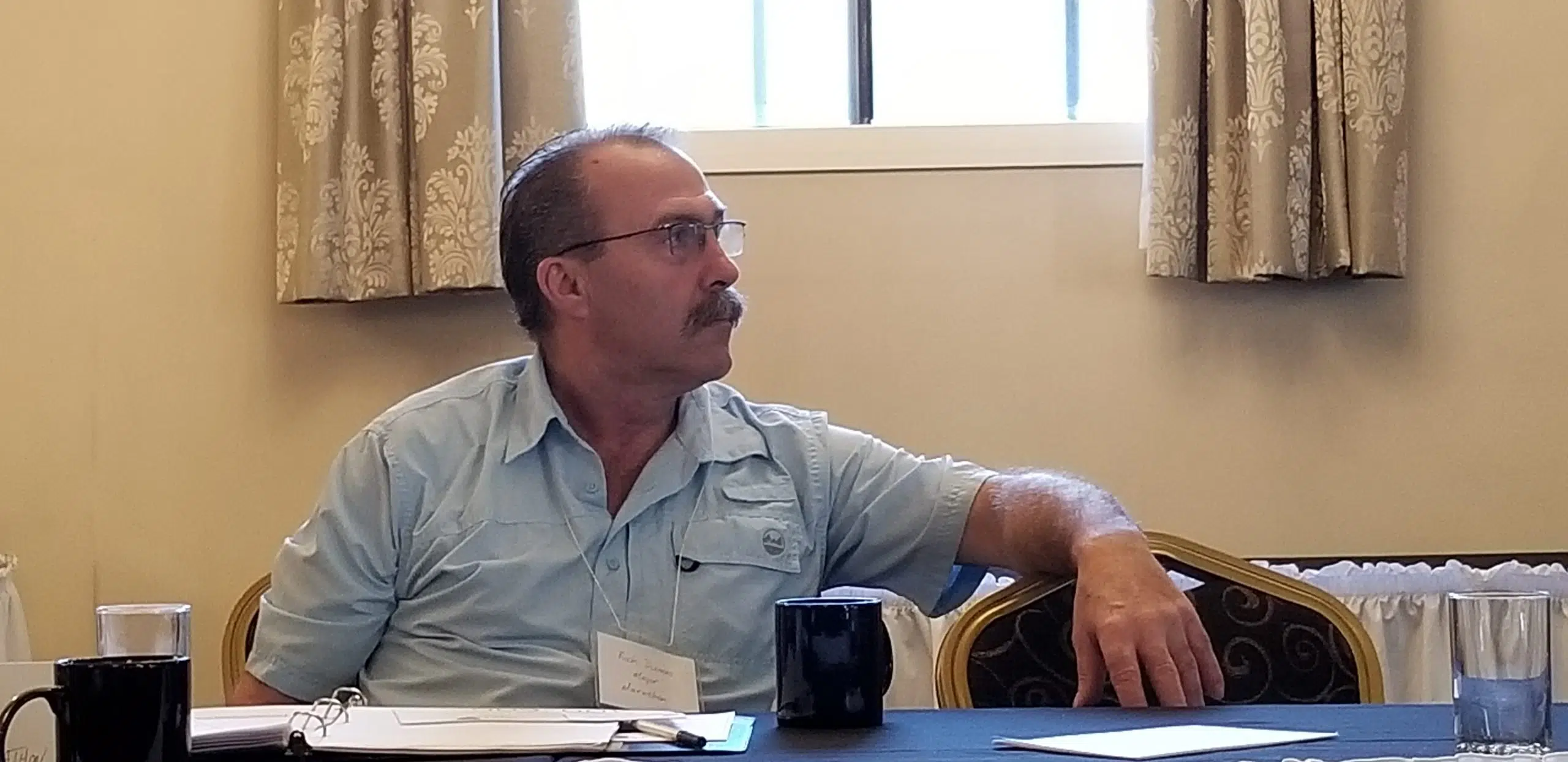 Municipal leaders from Thunder Bay to Marathon are meeting in the city today and tomorrow.
Rick Dumas, the president of the Thunder Bay District Municipal League, says this meeting is mainly geared to the newly elected councillors in the region.
They are giving them an overview on what the league is all about.
Tomorrow the league will vote on several resolutions including one which deals with concerns over the closure of banks in many of the regions smaller communities.
Also on the agenda is a discussion concerning fire fighting regulations which may work for bigger centres, but not in small communities like many in the northwest.