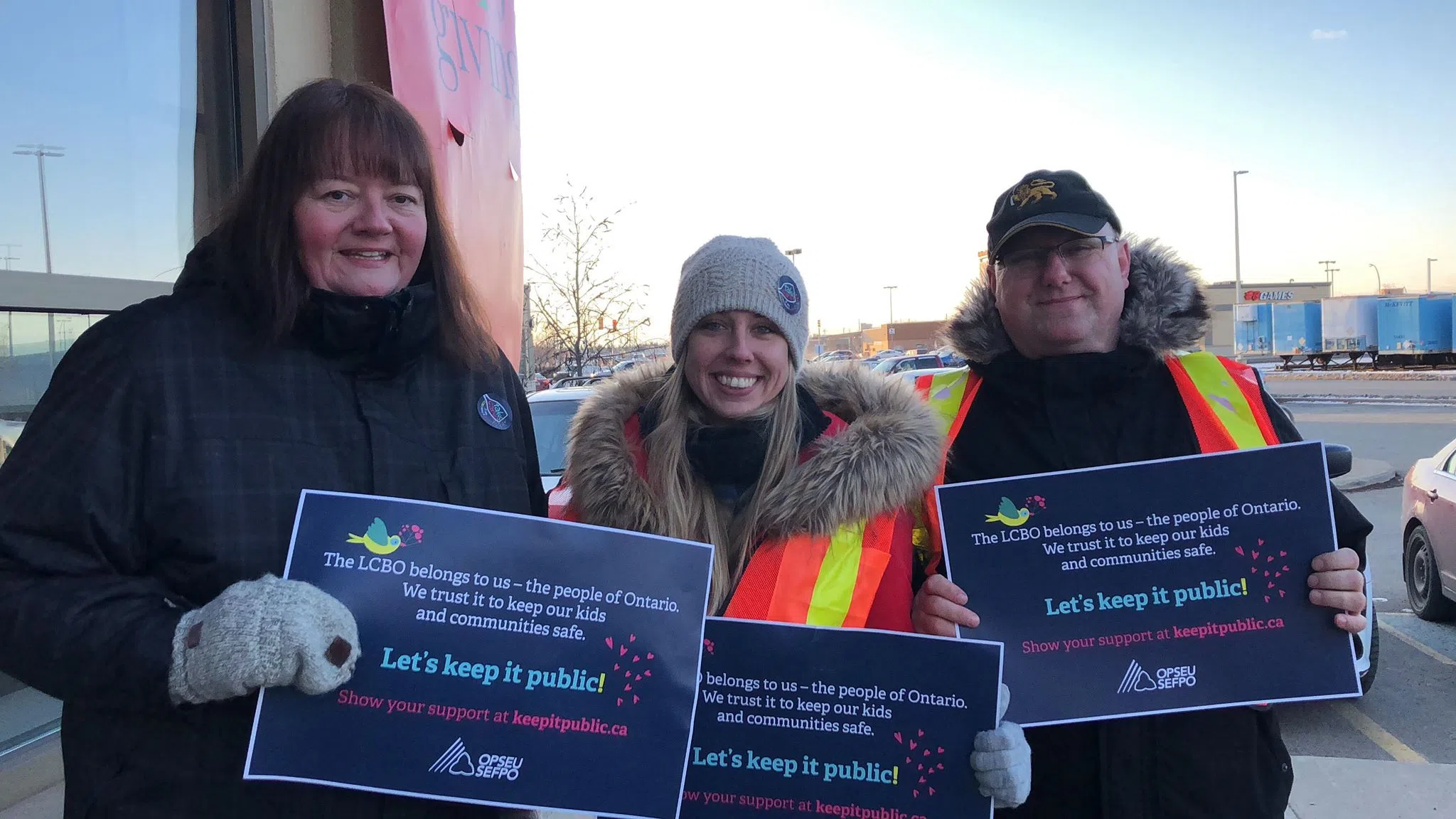 Members of the Ontario Public Service Employees Union are holding rallies at all LCBO locations in our city today.
Spokesperson Rob Mithrush tells us they want to send the message the liquor store should be kept public.
"Let people know to go to www.keepitpublic.ca and let your MPPs and Ford know you want to keep the LCBO in the hands of the Ontario people."
The rallies are going to run from 4 to 6 pm.