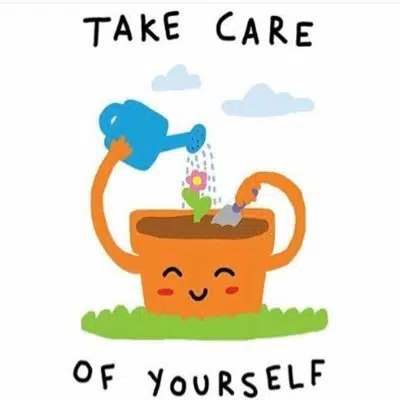 It's a difficult time of year for a lot of people. Trying to make sure your family or friends are happy and feel loved, trying to stay on top of all the work that needs to get done so you can take a few days off over the holidays, honestly even just getting through a regular day can be a lot for some of us. I have a busy home life, I've been juggling a LOT lately and some days it doesn't stop. Sometimes I need a reminder to take care of myself, in fact I've been told quite a bit in the last few years that I  need to concentrate on myself a little bit too. I don't think I'm alone in that, in fact I know I'm not. So when I stumbled on this list of reminders that we could ALL hear daily, I thought I would share it with you! Here's the first 10 from the list, and if you'd like to read a little more in depth, the link to the article is right here!
Feel free to share any tips or reminders you use to keep yourself in balance in the comments!
Drink enough water.
Take small, frequent breaks from technology.
Take a deep breath.
Get a good night's sleep.
Make time for your loved ones, even if it's just a quick call.
What you see on social media is not the exact truth.
Remember that slow progress is still progress.
You can't please everyone.
Be kind to yourself and others.
Remember it's okay not to be okay sometimes.