The provincial government has greenlit an overdose prevention site at the NorWest Community Health Centre on Simpson Street.
CEO Juanita Lawson explains people will be allowed to use their illicit drugs in a safe environment.
"So it's a place where people can come to consume their own drugs and do so under the supervision of a registered nurse and the supports of a harm reduction worker, to keep people safe."
The program will run from Monday to Friday from 9 until 4 in the basement of the health centre.
Below is the room where people will be able to use their drugs in a supervised setting.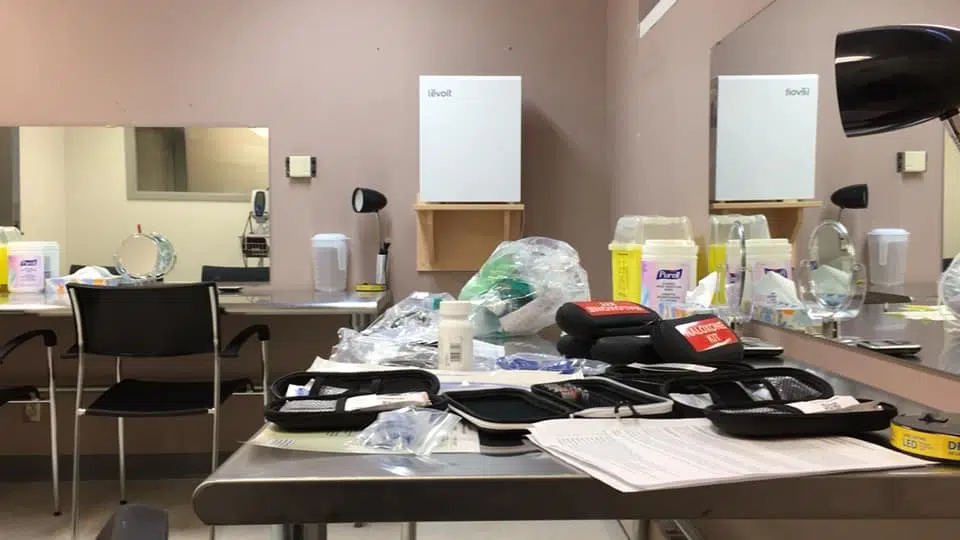 The Ontario government has approved the site to operate until December 31st after it's expected the Ministry of Health will approve an extension of the project.
Cynthia Olsen is the City's Drug Strategy Coordinator and says this should help keep our community clean and keep people safe.
"All the research indicates that there's actually less public injecting, public use of substances, less discarded needles in the community and provides a point of access for individuals who don't normally access services."