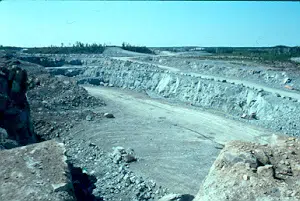 The Lac des Iles mine north of Thunder Bay is on the verge of labour peace for the next three years.
North American Palladium says it has reached a tentative agreement on a new three-year contract with the United Steelworkers union.
The union represents production and maintenance employees at the mine site.
The tentative deal still needs to be voted on by the union members no later than November 21st.
The negotiators were helped out by a Ministry of Labour appointed mediator.
The mine workers had been working under their old contract since the beginning of June.