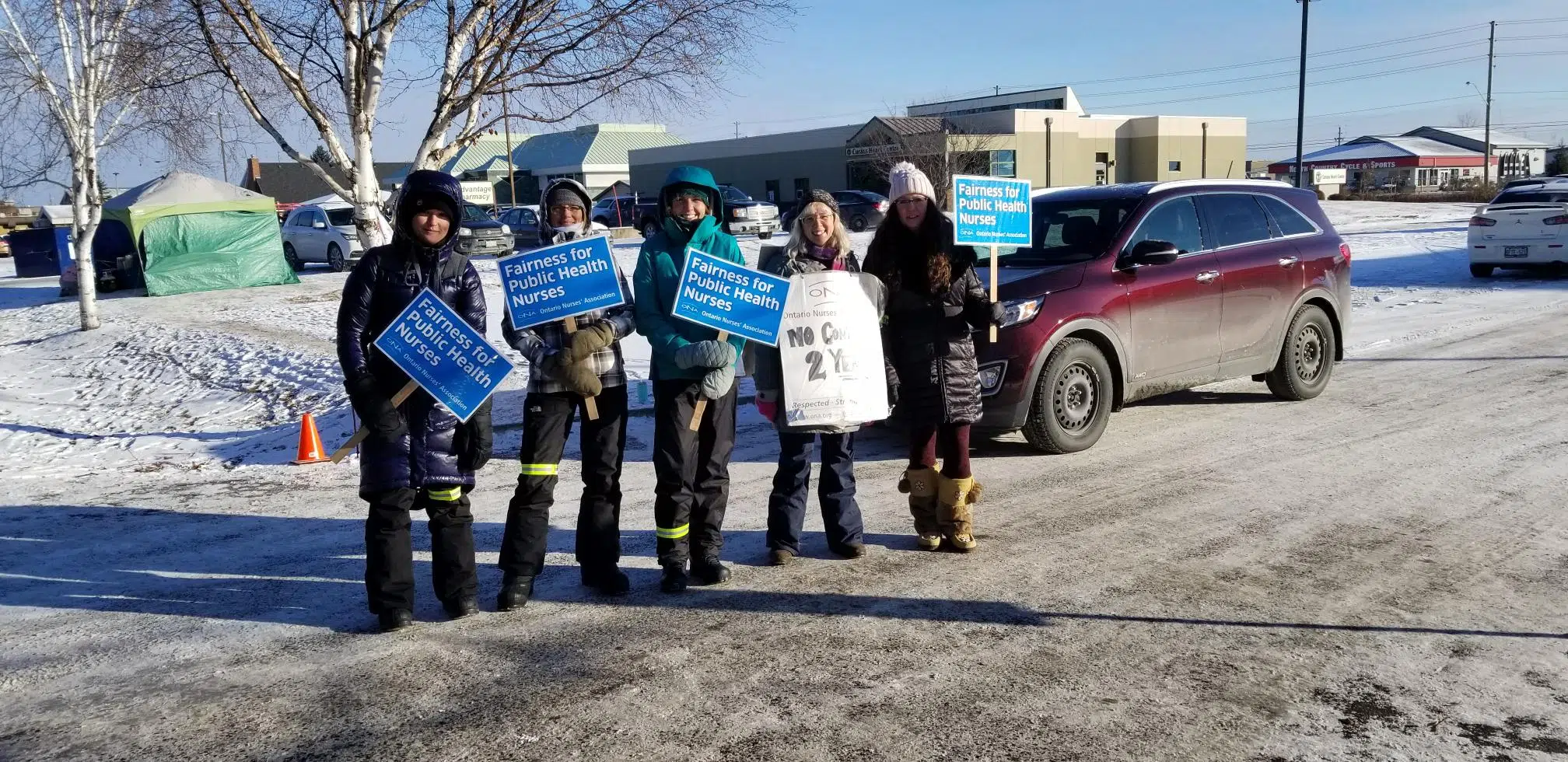 There's progress to report in the labour dispute at the Thunder Bay District Health Unit which has seen nurses on the picket line for almost a month.
Shelley Aretz of the Ontario Nurses Association says a new mediator has been appointed by the provincial government.
She explains the person is hoping to get both sides together on Friday.
The union official tells us this mediator "is more experienced in the right to strike sector" and they hope it's the thing which can bring the Health Unit to the bargaining table to help resolve the strike.
The public health nurses are demanding they be paid the same as their peers in the rest of the province.