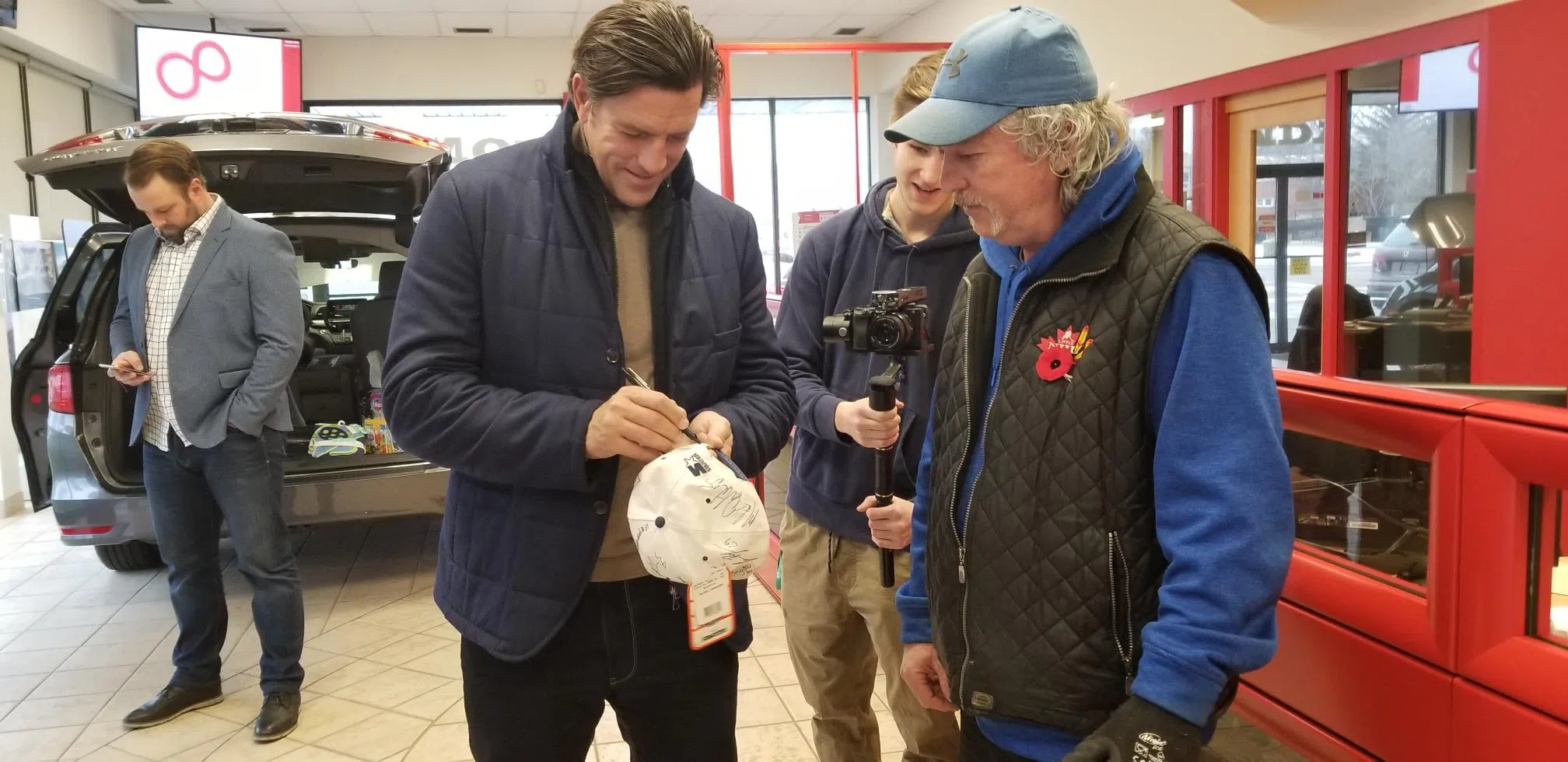 11 former Montreal Canadien players from the NHL are supporting the Canadian Cancer Society, by enduring a comedy roast in Thunder Bay.
We spoke to Patrice Brisboise before the event last night, about any stories that could be used against his 18-year NHL career.
"I played with so many good teammates, but if you ask me to pick a good story, it's so hard, I had a few."
The defenceman played for the Habs and Colorado from 1992-2009.
"I'm a big race fan, if people want to talk about racing, F1, Nascar, I'm up to everything."
The defenceman added he and the 10 other players would loved to have played a game last night, as they love the sport.
Another alumni claimed he wasn't worried about stories being used against him.
Chris Nilan recalls being through northwestern Ontario supporting different causes.
"I've been here before, so Sioux Lookout couple of years back to speak to the kids at the school there, so I've been here before, but it's been a while.'
The right-winger played for Montreal, Boston and the New York Rangers from 1980-1992.
(photo:  Patrice Brisboise signs hat for fan before roast)