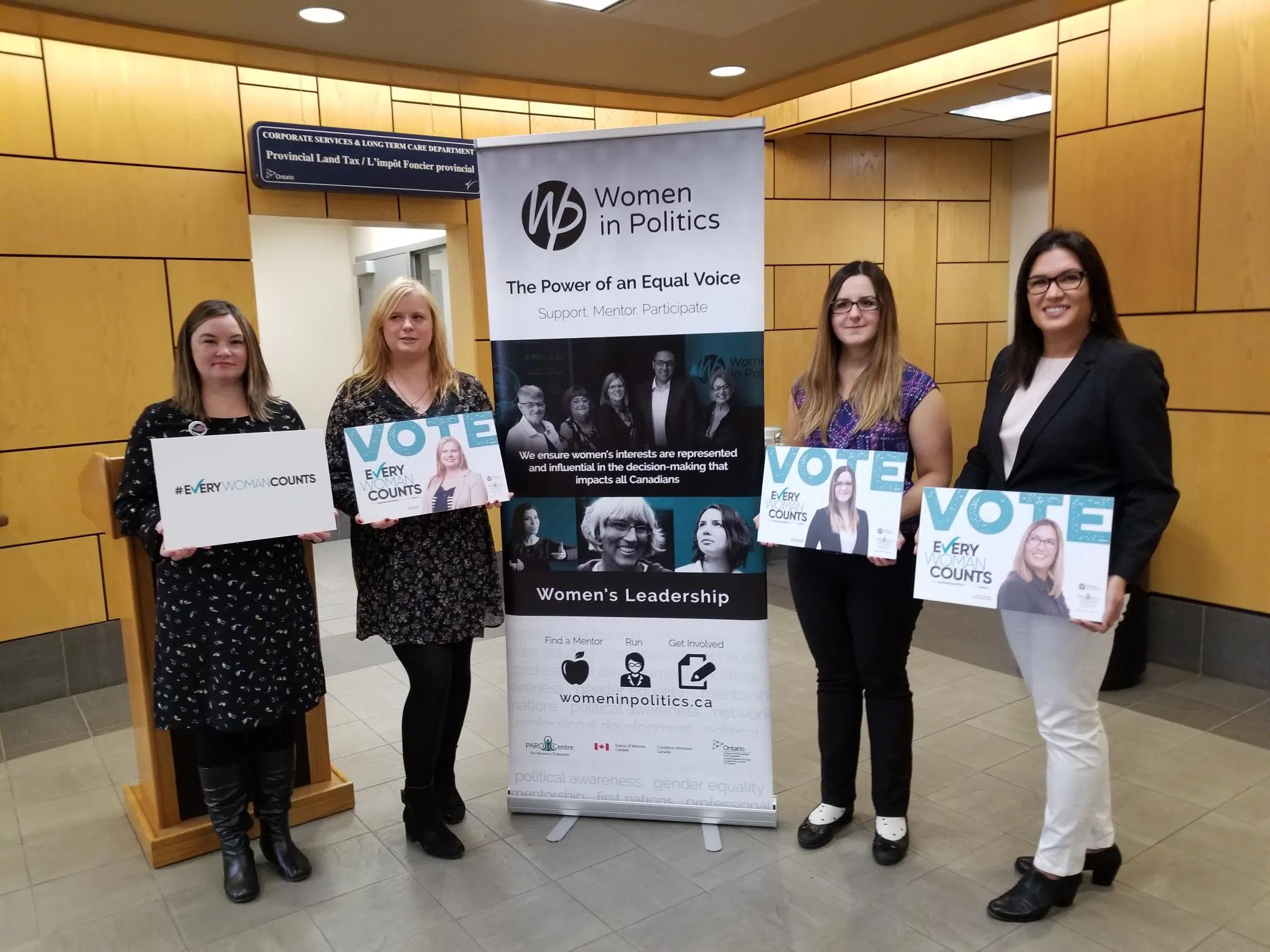 An effort by the city to encourage more women to vote, and urge all voters to consider women who are on the ballot.
The campaign is called Every Woman Counts, with spokesperson Jodi Afonso stressing it's vital that everyone gets out and votes.
"We do our due diligence in the sense of reading all the candidates' bios and making informed decisions when we do vote."
Afonso adds each voter has different things they're looking for in those running for office.
Salvation Army spokesperon Anne Antenucci refers to the last provincial election, in which she says less than 37% of those under 40-years old voted.
"And when we did a survey of them, we discovered they felt their vote did not count… now when it comes to a municipal election, every vote counts. Sometimes a ward can be decided by as little as a hundred votes."
The campaign notes the number of women running for October 22nd is higher than before across the northwest, but those elected could be higher with more women voting.
It's noted women count for 50-percent of the population.