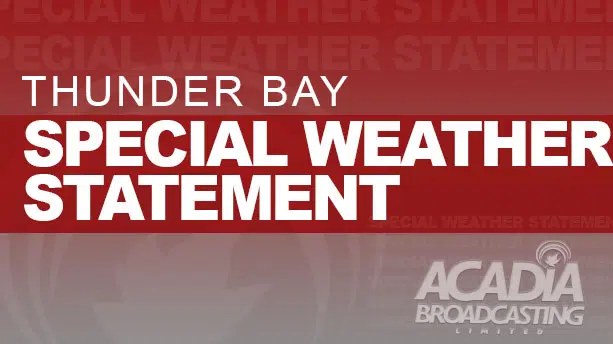 A significant amount of rain is on the way for Thunder Bay, according to Environment Canada.
While meteorologist Rob Khun notes today we'll only see about 5mm, it's tomorrow we need to watch for.
"At this point we looking at total rain amounts of about 15-20mms of rain, across Thunder Bay, in fact, a few areas could be as much as 40."
The meteorologist adds tomorrow will be windy too, but it should be done sometime tomorrow night.
5:01 AM EDT Tuesday 09 October 2018
Special weather statement in effect for:
Significant rainfall with total amounts approaching 50 mm are possible overnight into Wednesday night.
A moisture laden low pressure system from the southern states is forecast to track northeastward over Lake Superior by Wednesday night.
Periods of rain will continue today. Rain may become heavy at times overnight through Wednesday night with total rainfall amounts approaching to 50 mm possible.