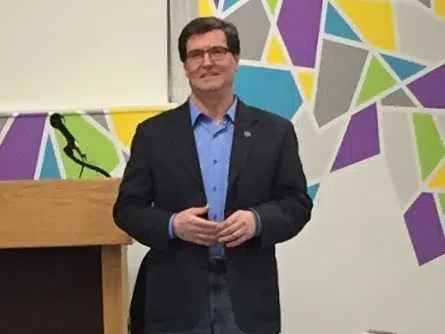 There's another city Councillor you can choose from for the Mayor's job in the municipal election.
Frank Pullia made it official in June, saying while investment has been made in physical infrastructure such as storm water management, he has another focus.
He wants to ensure "the social infrastructure that is needed to ensure the social issues of homelessness, poverty, mental health and addiction are dealt with in a compassionate and progressive way."
The Councillor-at-large stressed greater city council/citizen interaction, to address the social issues he's talking about.
Pullia also plans to use his relations with area First Nation leaders to ensure greater safety for Indigenous youth.
He pointed to a friendship agreement with North Caribou Lake First Nation as an example.
"Acknowledging and appreciating some of the work that the children and youth advocates have already done […]in using technology to keep youth safe."
He's also stressing continued financial responsibility, noting plenty of people have expressed concerns to him about taxes.
"We've seen over the last four years, we went from having three years of having financial deficits to three years of financial surpluses, without cutting services–we've actually increased services."
When asked what makes this attempt for mayor different from his previous tries, Pullia points to the continued encouragement he's received over the last few years.
The Councillor believes the large list of candidates is good for him.
You can see his bio by clicking here.