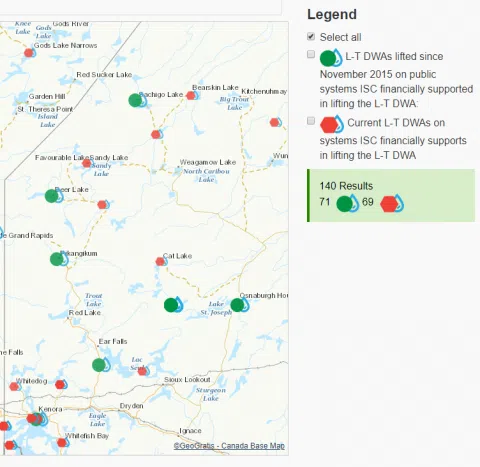 The water is good to drink in Pikangikum.
The federal government says a drinking water advisory issued in that community was removed September 17th with the completion of repairs to the water treatment system and a back-up power system.
The advisory had been in place since March of 2014.
According to the feds, there are still 69 other Indigenous communities with long-term advisories still in place.
More progress was made in September with 4 additional long-term drinking water advisories lifted on public systems on reserve. Read our monthly update: http://ow.ly/zj9l30m4YsX  #FNinfra