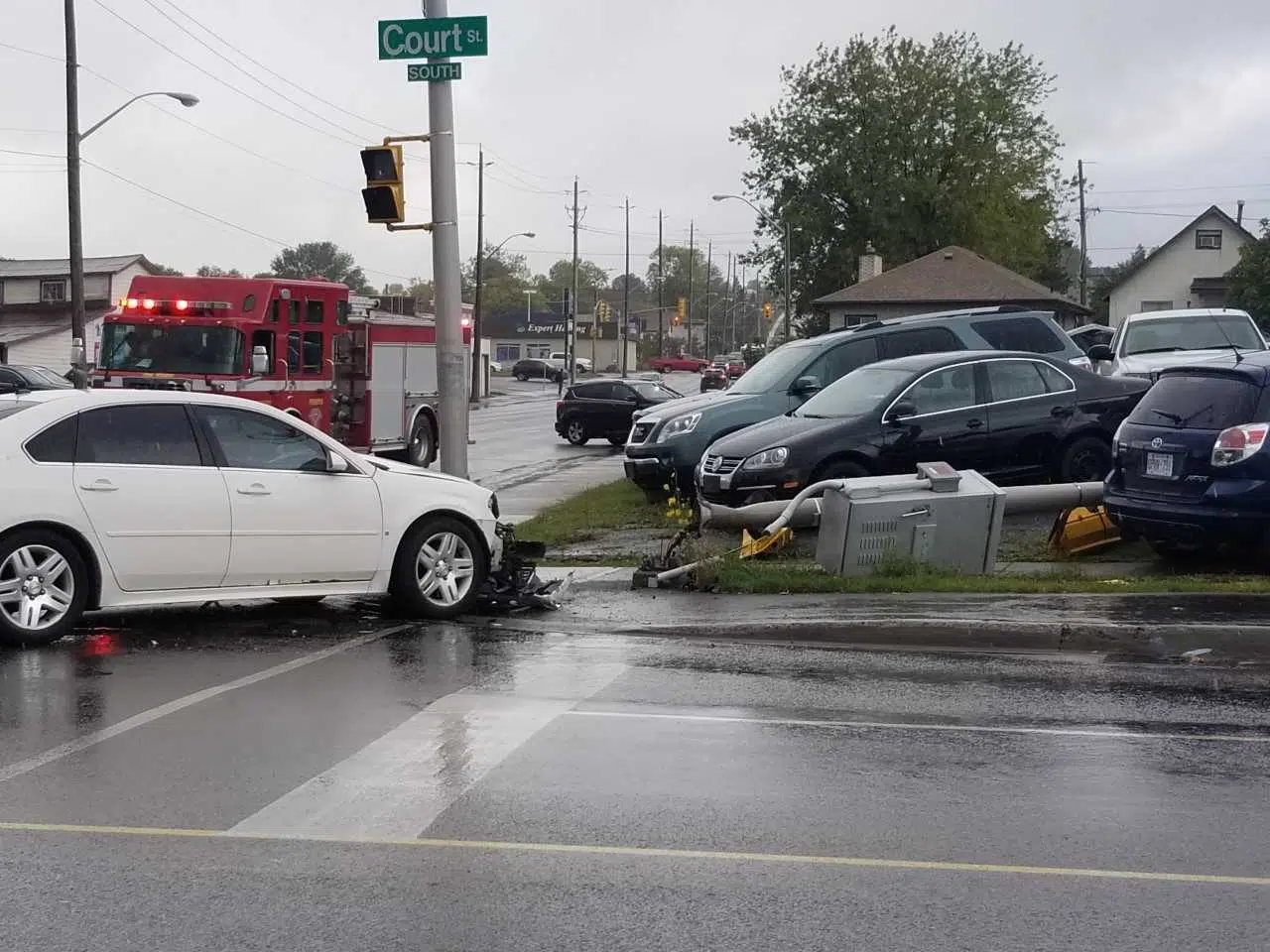 A collision briefly blocked traffic on Court Street at the intersection with John Street this afternoon.
A white and black car were towed away after it appears a pole was knocked down.
Traffic lights at the intersection were out, and city police couldn't specify how long it would take before they would be repaired.
At this time, officers aren't saying whether anyone was injured.